Shopping Cart
Your Cart is Empty
Thank you for your business!
You should be receiving an order confirmation from Paypal shortly.
Exit Shopping Cart
Natural Health and Longevity Study Program
The Natural Health and Longevity Self-Study Distance Learning Program is ideal for individuals who want to learn about health & wellness and want to live a healthier and longer life. The study program is suitable for those wanting to offer consultation services to others in the area of natural health and longevity. It is ideal for continuing education and is equivalent to 150 classroom hours.

The Natural Health and Longevity Study Program covers the following topics:

* Body Systems and Natural Health Care

* Eleven Keys to Health and Longevity

* Natural Health and Nutritional Wellness

* Anti-aging and Longevity Approaches

* Natural Health Approaches

* Effective Modalities and Products for Optimal Health and Wellness

Other materials included:

Detoxification Questionnaire

Bach Flower Questionnaire

Basic Elements (Chemistry) eBook
The eBooks covering the topics are included with the program. All the study instructions, open book exams, and access to assistance with the studies are included.





Additional recommended eBook and e-material to purchase (optional):

Optimal Wellness Survey Questionnaire (OWS)

The Natural Health Professional's Guide to Integrative Wellness eBook





The eBooks used in this course have been written by: Lawrence DeSantis, CN, CFMP, ND

The title of the eBooks are the same as the topics. You can visit the webstore page for information on the content of the eBooks.





Upon completing the study program, a Certificate in Natural Health and Longevity will be emailed to you by Primitius International and you can list yourself as a Natural Health and Longevity Consultant (N.H.L.C)





Note: This is a non-credit bearing course that is graded on a Pass/Fail System. It is non academic and no transcripts are issued.





Study Program Cost: 260.00

To purchase the program, click here.

Once the study program is purchased, all the study materials will be emailed to you within 24-48 business hours.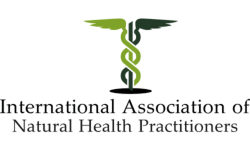 A general membership or an RNHP registration with the IANHP is available with the completion of the Natural Health and Longevity Program.
New Eden University (NEU) accepts the Natural Health and Longevity Study Program as Prior Learning Credit. Click here for more information.
/